News
HUNGAROPACK 2018 packaging competition: special award
HUNGAROPACK 2018 packaging competition: special award granted by the Hungarian Association of Packaging and Materials Handling
The Jury awarded our nomination of LED lamp folding box with panoramic window and integrated insert with the special award of the Hungarian Association of Packaging and Materials Handling.

packaging development
New broom sweeps clean …
The new, highly precise folding machine has been put into operation
Patient information leaflets (PIL)
guillotine cut products
simple folded leaflets
small size, multiple folded PIL
folded outserts, inserts and booklets
closer label
inline camera verification system
Certification of merit at 2017 HUNGAROPACK packaging competition
We are very proud to say, that Demänovka spirit's box was honoured by the jury with a certificate of merit.
The successful result has been achieved with the joint work performed together with the customer.
Absque pugna non est victoria.
The Komárom Swimming Club Sport Association has won several prizes by swimming training local and neighborhood children.
KOMPRESS a Komárom based printing and packaging house and the Swimming Club concluded to share their endavours with others.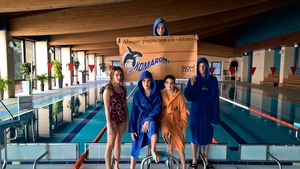 FachPack 2016
27th of September 2016 – 29st of September 2016, Nuremberg, Germany.
We wish to thank you your visit at Fachpack.
THE PRESENTED SOLUTIONS AND PRODUCTS
Tamper evident folding boxes
Our newly developed tamper evident boxes are already available. The practicability and the conformance with the strict regulations were the main targets of the development process. We are ready to supply our pharmaceuticaly customers tamper evident packagings that may be adapted without any...
Pages