News
In brief about KOMPRESS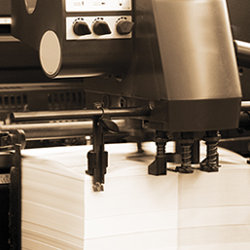 KOMPRESS is a private Hungarian printing and packaiging house, based in Komárom. Komárom has a unique geographical location, 3 capitals (Vienna 160km, Budapest 90km, Bratislava 120km) may be reached within 2 hours on highways. As a result of our first class customers, exquisitely well trained staff and the thoroughly listed topflight material and financial suppliers, our development and growth is unbroken since the establishment in 1992.

Our intention is to create a long-term co-operation with our customers and suppliers.
KOMPRESS' got a green light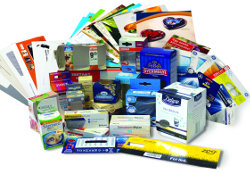 It is a priviledge to inform you that our products and processes meet the strict restrictions of the FSC® criterias.
Together with the certification we became members of the organization, displaying our customers that our products may mean no harm to the environment. The certification enables our clients to apply the FSC® logo on the products produced by us – consumer packagings, folding boxes, brochures, leaflets.
The FSC® logo has a significant and sympathetic message about the product and brand to the environmentally conscious consumers. Sales statistics prove that "green" technology and product drives customer decision in positive direction.
30. HUNGAROPACK Hungarian Packaging Competition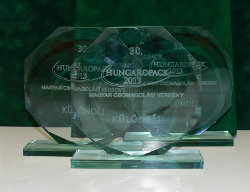 The teamwork of our customer packaging specialists and our packaging designers was topped with the awards received at the 30th HUNGAROPACK packaging competition.
The jury awared the following applications:
"Re-chargable battery packaging" award by the National Defelopment Ministry, "Napkin and cutlery dispenser box" awarded by the Green Industry Magazine, "Szamos-Disney marzipan display box" awarded by the Trade Magazine.
Career
If you believe your skills are beyond average and/or your successes, experiences are proven, we are ready to offer the opportunity to capitalize it at KOMPRESS.
Please contact directly our HR manager.
Certification of merit at 2014 HUNGAROPACK packaging competition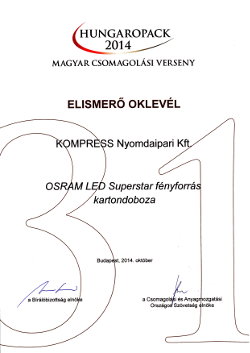 "OSRAM LED Superstar light packaging" was honoured by the jury with a certificate of merit, as a result of the design and development work, performed together with the customer.
Pages