We are proud of our HUNGAROPACK special award – cardboard packaging of the JANAAN soap collection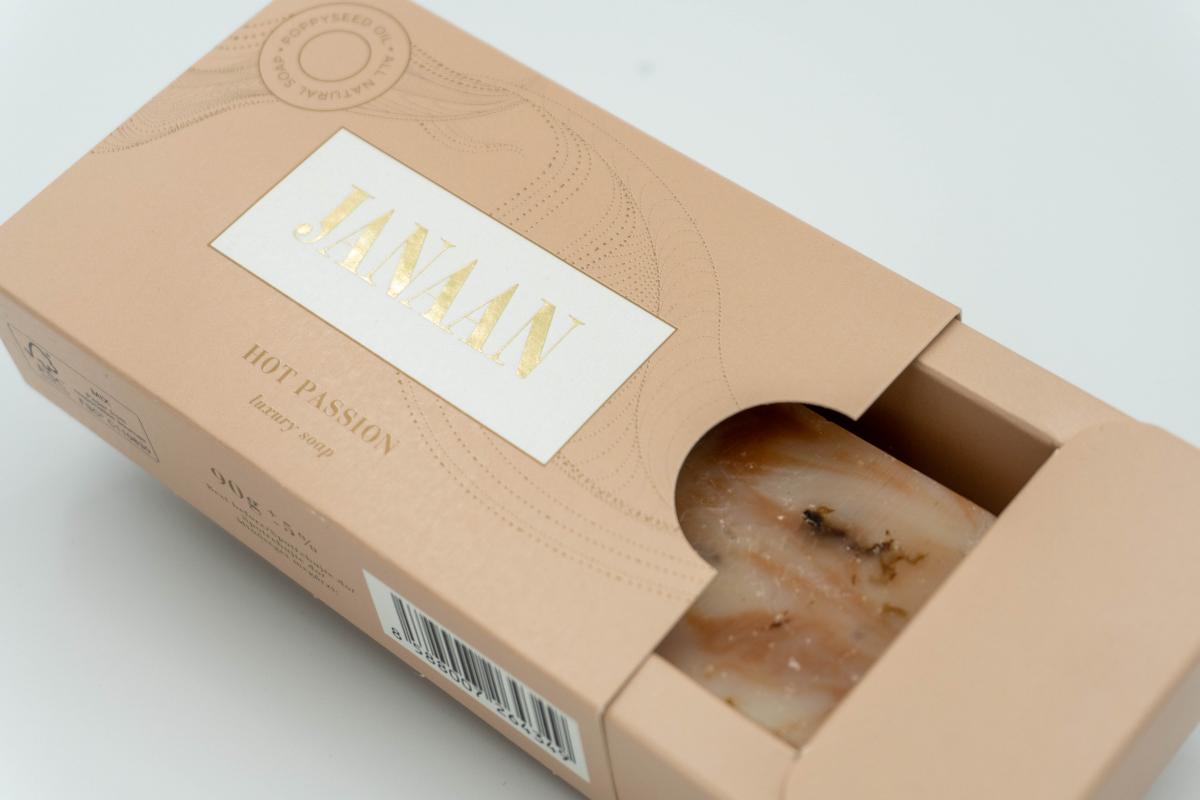 KOMPRESS a printing & packaging house had been awarded by the special award of the Hungarian Association of Packagings and Materials Handling with its JANAAN soap collection cardboard packaging at the 38th HUNGAROPACK Hungarian packaging competition.
The intention of the customer with the packaging was to demonstrate the premium quality of these hand made soaps made of poppy seed oils when introducing them to the market.
Keeping the focus on these main criterias, KOMPRESS Team developed the adequate packaging in close co-operation with the customer.
The hand made feature had been highlighted by its two part construction a lid that slides over the tray keeping the soap like a basket. The soap itself is wrapped in a thin paper and placed into the tray together with a compliment card. The 2 part packaging and these accessories incite the customer to pay utmost attention when unwrapping the product and to feel this is a very unique cosmetics in her/his hand.
The box is made of GC1 300 gsm folding box board. The whiteness of the board further emphasizes the premium quality of the product.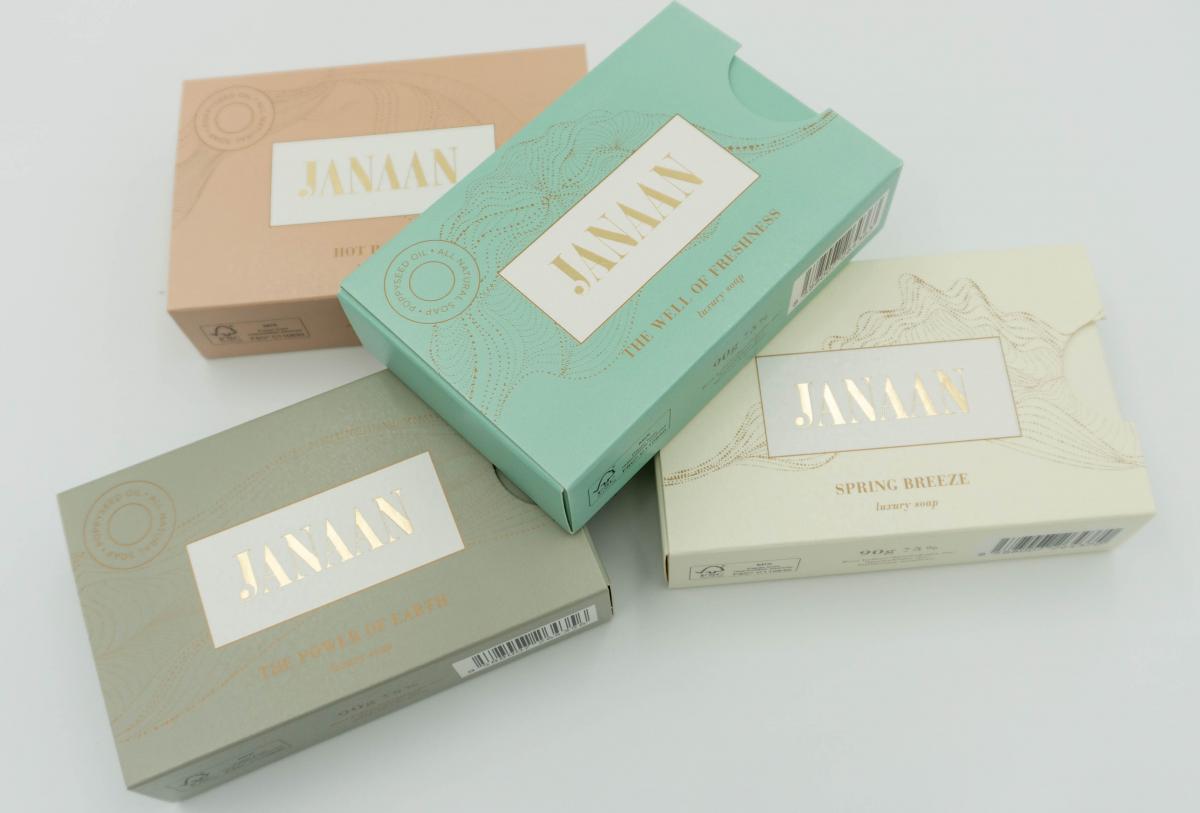 The logo had been hot-foil stamped with matt gold foil after the UV varnish had been applied on the board.  The tray had also been UV varnished on the outer surface and received a grease resistant dispersion varnish in the inside.
This special varnish gives a velvet feel to the surface which reflects the high quality of the product.
The soaps are manufactured in 4 different scents therefore the packagings are also produced in 4 different colour variants. Regardless to the 4 scent variations, the poppy seed oil is the main component. The background artwork is the link to demonstrate the common feature between these 4 different variants. Placing the boxes next to each other, an abstract illustration takes shape.
Being environmental concious when developing the packaging was as a consequence of its premium quality and hand made feature. The boxes are supplied with FSC certificate which is certified by an FSC logo.
The KOMPRESS' Team may be proud to adopt the customer's expectations based on their skills and experiences that had been recognized with a national award.
The competion and the customer satisfaction motivates the entire KOMPRESS Team to develope other packaging materials.